INTRODUCTION
Sharjah Public School, approved by the Ministry of Education, offers the British Curriculum, IGCSE& A.S. Level. The School has adopted several effective strategies to ensure its pupils a stray tradition of written and spoken English. The teaching faculty is comprised of highly qualified and experienced men and women who are totally committed to the cause of education and who believe that pedagogy is more than a profession.
The school offer Islamic studies, Arabic and social studies as stipulated by the Ministry of Education. The school offers students the option of taking Social studies either in ARABIC OR IN ENGLISH from Grade 1 through Grade -9, after which it becomes compulsory to be taken in English.French is also offered to all students a third language. Here is a school that understands students and their problems – a clear cutting edge over the institutions of its kind.
His Highness Sheikh Faisal Bin Khalid Mohd.Al Qasimi Honorable Chairman of Sharjah Public School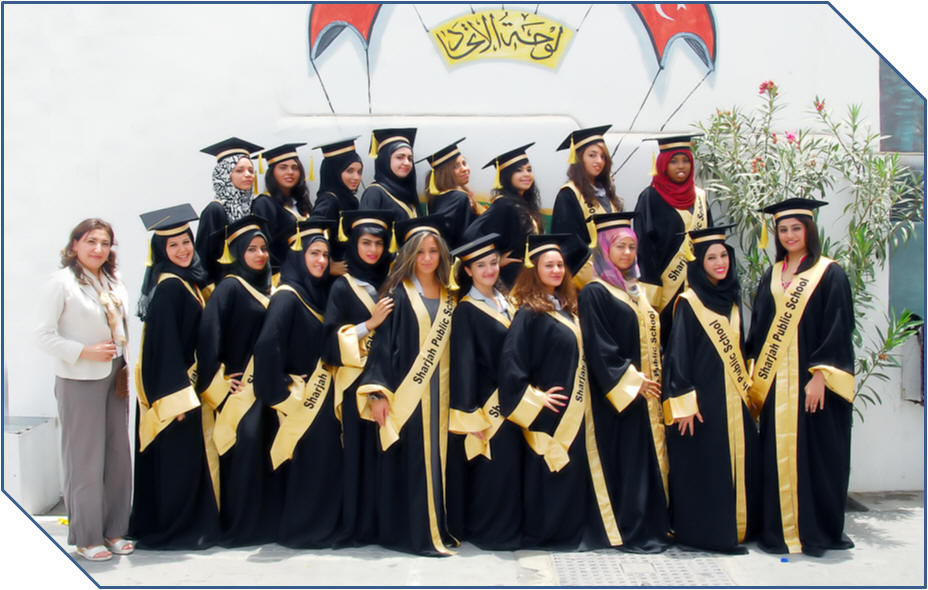 SCHOOL DIPLOMA GRANTED
Students who successfully finish their academic studies through Grade 12 are granted the High School Diploma, which is attested by the Ministry of Education on the following conditions.
1. They have to take minimum 5 subjects in grade 11 with grades A, B, C, D & Two Subjects in Grade 12 with Arabic & Religion.
<![if !vml]>

<![endif]> About us
<![if !vml]>

<![endif]>